We're pleased to offer the following services in our Carson City Veterinary Clinic: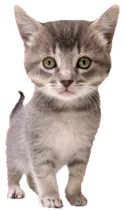 Types of Pets Seen
At All Creatures Mobile Veterinary Hospital, we can care for many types of pets:
Dogs
Cats
Pocket Pets
Birds
Goats
Horses
Cattle
Llamas
Sheep
We offer an array of services including but not limited to...
Preventative medicine (vaccinations, deworming, microchipping, spay, neuter, gelding)
Dentistry (small animal dental cleaning/prophylaxis, equine power floating)
Internal Medicine (in-house blood work, urinalysis, fecal analysis, blood typing, field screening)
Surgery (orthopedic, soft tissue, mass/tumor removal and biopsies, etc.)
Radiology (digital X-ray)
Behavior Consultation
Lameness Evaluations and Treatment
Hospice
At-home Euthanasia and Cremation
All Creatures Mobile Veterinary Hospital operates an open hospital. This means that our team welcomes owners to be with their animals during any medical procedure, whether a simple vaccination or a complex surgery.
All Creatures Mobile Veterinary Hospital accepts payment via cash, check, MasterCard, or Visa. So that we can continue to provide you high quality service utilizing the best medical technologies, we request that payment be made at the time services are rendered.
We provide estimates for all surgeries and hospitalizations. If you have not received an estimate, you are welcome to request one at any time for your expected charges.